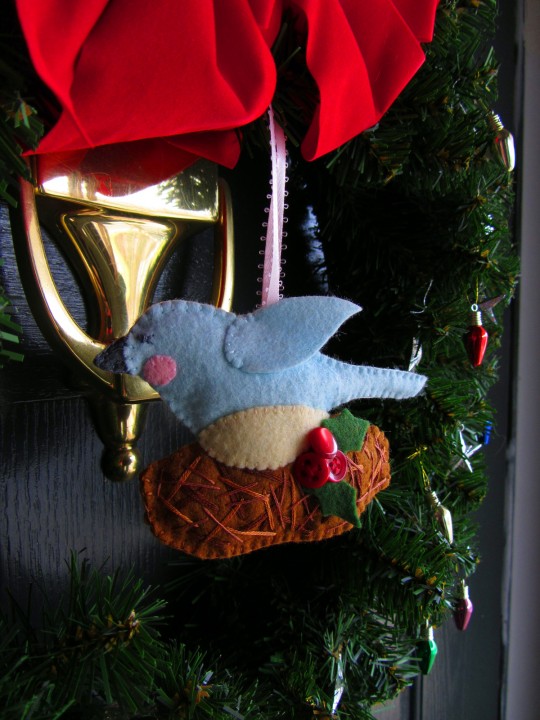 This little bird is an ornament I wanted to make once I saw the sparrow felt from American Felt & Craft. I just could resist! This ornament is two sided, but still sews up very quickly.
I'm trying to decide if I will design any more ornaments this season. Do you have any requests?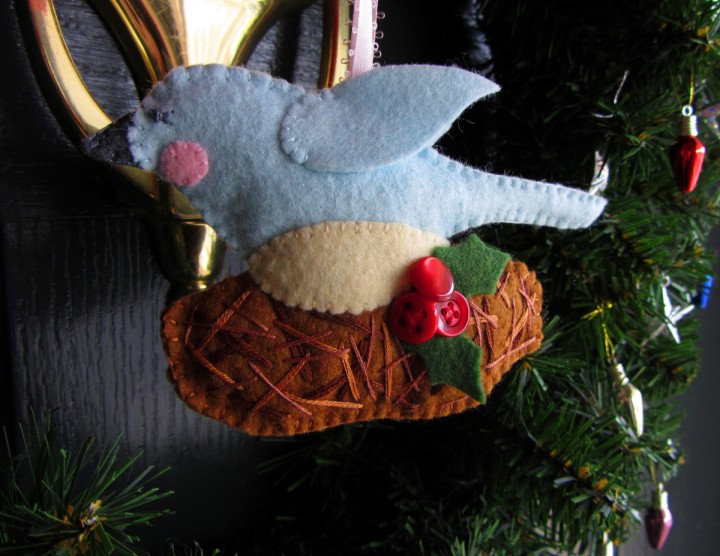 What I Used: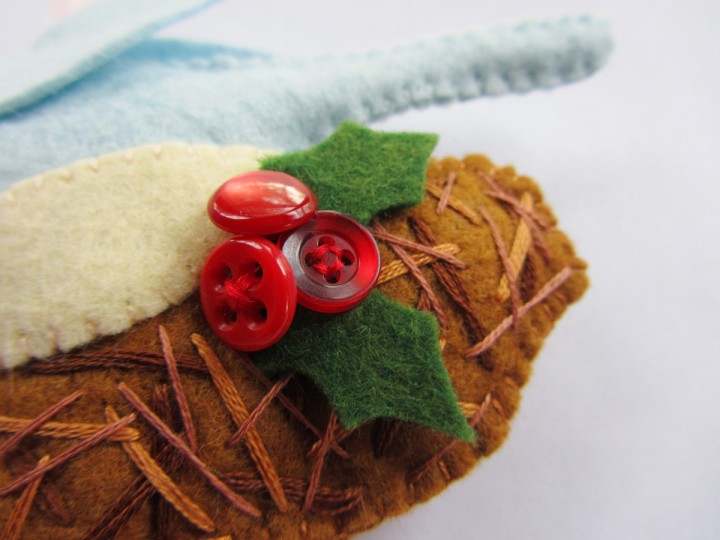 To start the ornament, I threaded 4 strands of a darker brown embroidery floss on my needle and made long stitches to look like the twigs in the nest. Then I threaded 3 strands of medium brown and repeated. I repeated one last time with 2 strands of light brown.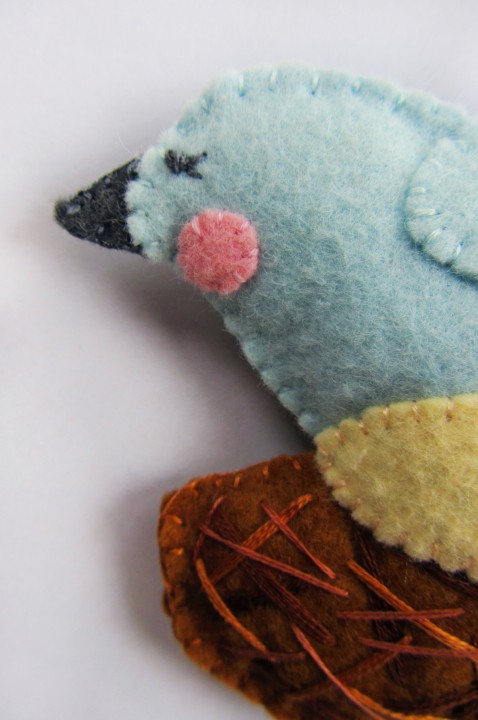 I sewed the belly pieces to each side of the bird's body. I also sewed on the rosy cheeks. To make the eyes, I used a French knot and two little stitches for eyelashes. I pinned the wings in place, but only stitched around the shoulder (see photos.)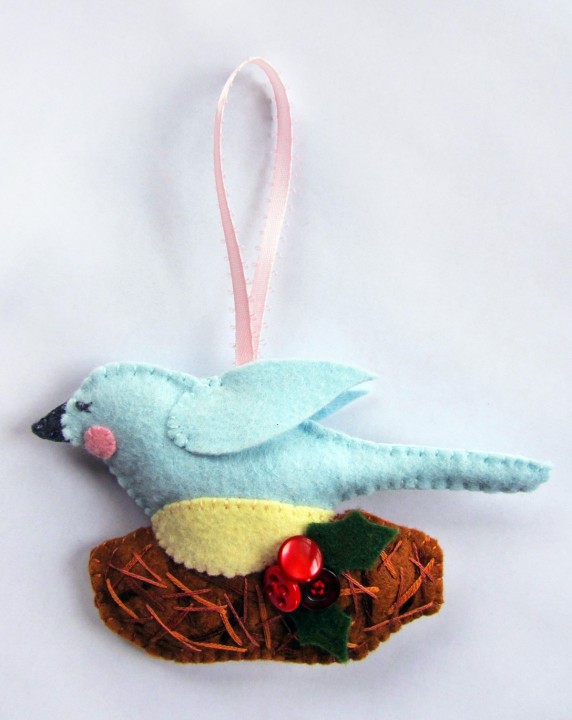 I sewed the two beak pieces together so it would be ready when I stitched around the bird.
I pinned each side of the bird on to a side of the nest, then sewed it down along the outer edge of the belly. I sewed three vintage red buttons onto the nest with the holly leaves layered underneath. I chose all different buttons on purpose.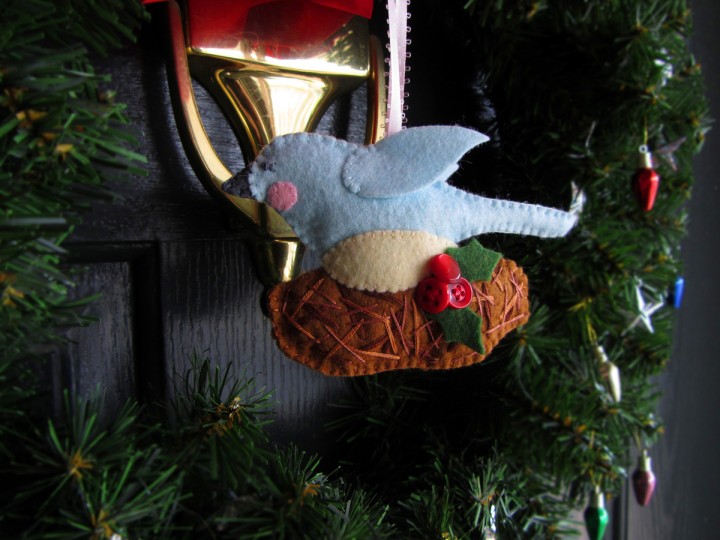 I cut batting to fit inside the whole ornament (I twisted a thin strip to fit inside the tail) then pinned it between the two sides of the ornament. I sewed all the way around the ornament, using colors that matched each part. I made sure to add a loop of pink ribbon at the top and the beak on his face.
I think I'll be making a new bird every Christmas – just choosing different colors each time! I hope you enjoy using the pattern.
{ This pattern is free for personal use only. If you would like to purchase a $25 license to sell the finished project in your shop, please email me. }