I plan to start doing follow-up posts on Fridays to let you know how past an ongoing projects are working out! If there is something in particular you'd like to hear more about, just leave a comment.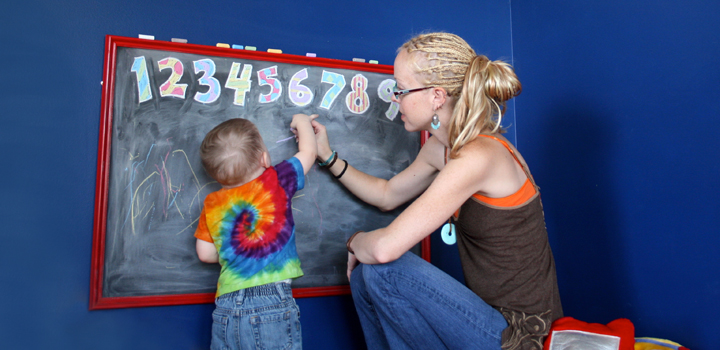 DIY Chalkboard Update: Jax seriously LOVES his chalkboard! So far I am only letting him have the chalk when I am in the playroom with him, since he'd likely hide it in strange places or color on his toys. Or, you know, eat it. (He's actually really good about not putting things in his mouth, but he gets distracted sometimes and forgets.)
It's holding up really well, though I've found it hard to get really clean, due to a slightly gritty texture. My board was smooth, so I have to assume it is the paint. The dusty look doesn't really bother me, though. It looks very "classic chalkboard" to me. I plan to refresh the chalkboard surface eventually with the remaining spray paint.
Jax's Apple Plant: So, when I was cutting open an apple for Jax about a month ago, I found that the seeds inside it had sprouted! We planted them in a pot and hoped for the best. Well, 4 or 5 of the sprouts have grown strong and the plant is now a few inches high! Grow, apple tree, grow!