Would you like to make and sell items from this pattern? Commercial licenses are available!
I grew up taking weekly ballet classes form a dear family friend. They were more for fun, and she often let me be the free spirit I tend to be when it comes to creative things. As I got older, my classmates outgrew ballet. The classes shrunk until I only had one or two other girls with me. I adored my classes – they were the highlight of my week! I still have my pointe shoes, and I'm planning on hanging them up in my new craft room.
These pink ballet slippers are the second felt holiday ornament pattern in the series of five I designed this year. (You can grab the free pattern for my first, a gingerbread house, here.) This is a project that works up very quickly, but turns out so sweet!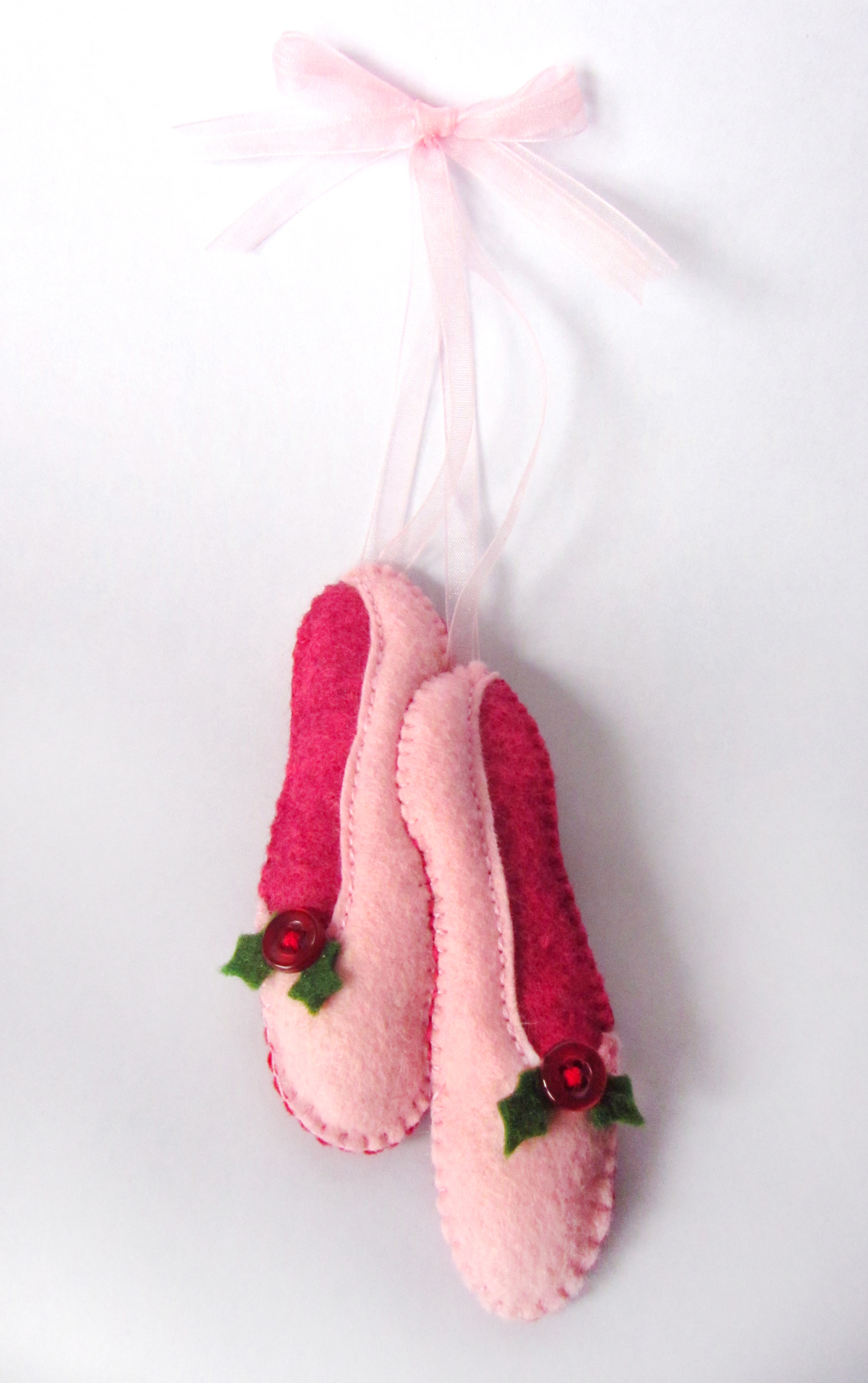 What I used:
I started by sewing the two pink slippers down to the pomegranate pink inner shoe piece using a back stitch along the foot opening (see photo). I also did an applique stitch along the two shoe soles. I didn't worry about sewing down the outer edges yet, as they would be sewn down as I sewed the ornament back on. Once I sewed down the two slippers, I used hot pink thread and did a back stitch to show where the two slippers overlapped.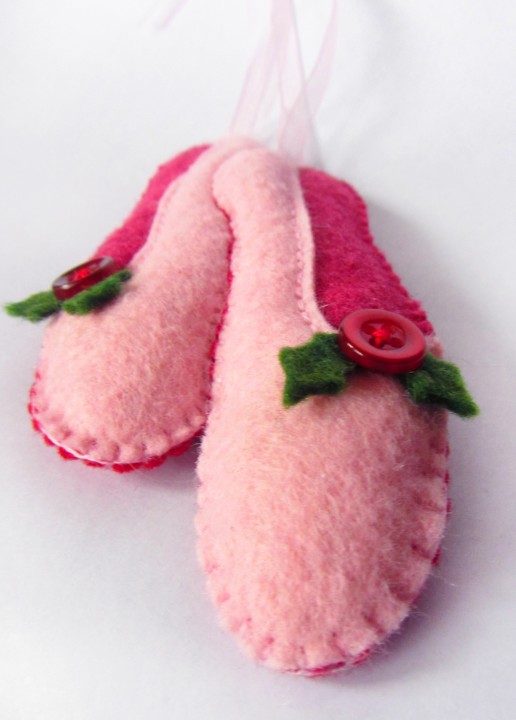 I cut out the two sets of holly leaves and sewed each one down with a red vintage button from my late mother's sewing stash.
I cut two pink ribbons for each slipper, to look like the double ribbons used to tie on point shoes. When I sewed the red backing on, I added some batting for dimension and I made sure the ribbons were caught in the top of each slipper. I fanned them out a bit so you can easily see both ribbons for each shoe. When the ornament was all sewn together, I tied the ribbons into a bow and placed a few stitches in the knot to hold it together.
This is another ornament that could easily be customized by using different colors of felt and new embellishments. If you make this or any of the other ornaments, I'd love to see yours! Post them on our Facebook page or email me a photo.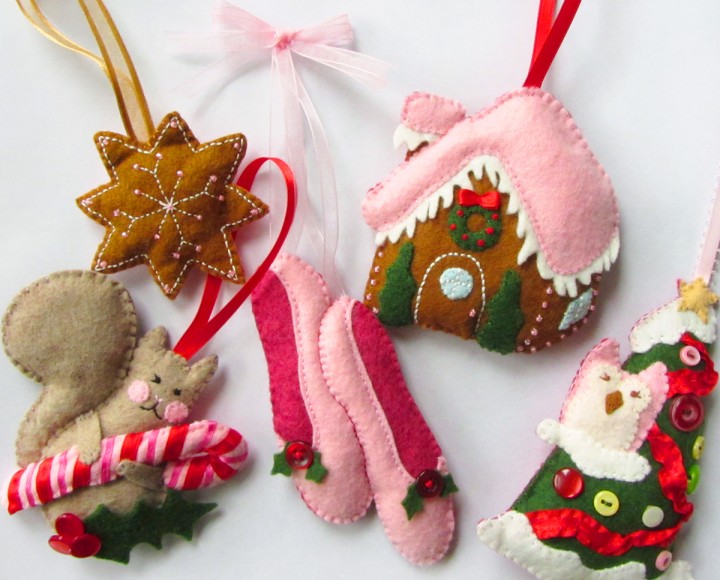 Stop by tomorrow for the next ornament. Which should I post?
{ This pattern is free for personal use only. If you would like to purchase a $25 license to sell the finished project in your shop, please
email
me. }