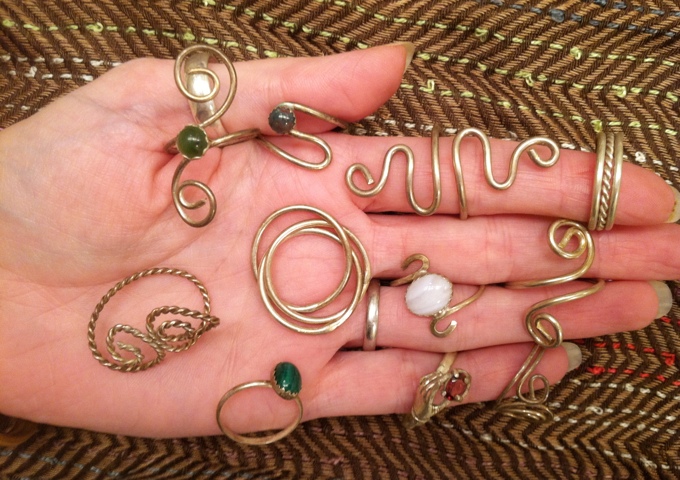 I guess I've always loved designing and making jewelry. I was lucky that my high school offered a metal jewelry-making class. My memory of high school details is not great, but I think it was my senior year that I took it. That was the last year it was offered. (My class was the last to graduate from the original high school. For the next few years, students were bussed elsewhere while they tore it down and remodeled. Sad!)
I had so much fun in this class! I made a lot of rings in swirly designs. My biggest project was carving a cat ring out of wax then casting it in silver. I was definitely the most prolific student in that year's class. The teacher, Mr Fields, would come to me with silver wires or wax molds he found to see if I had ideas for them. I won a departmental award for the class.
Did your school have any unusual classes?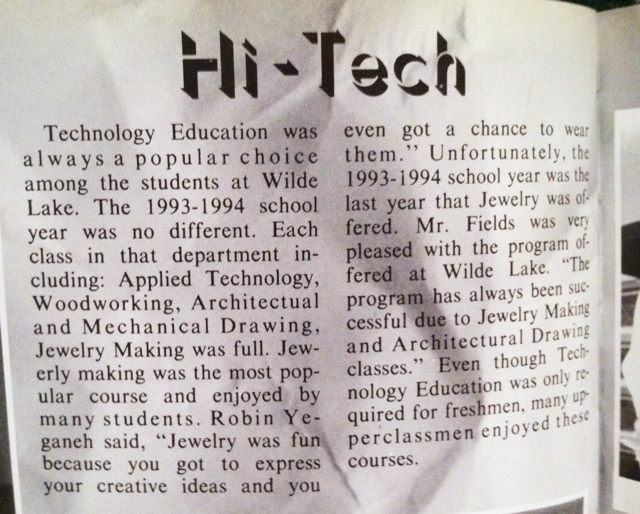 Leave a comment if write a Sunday Souvenir and you'd like your link to be added!