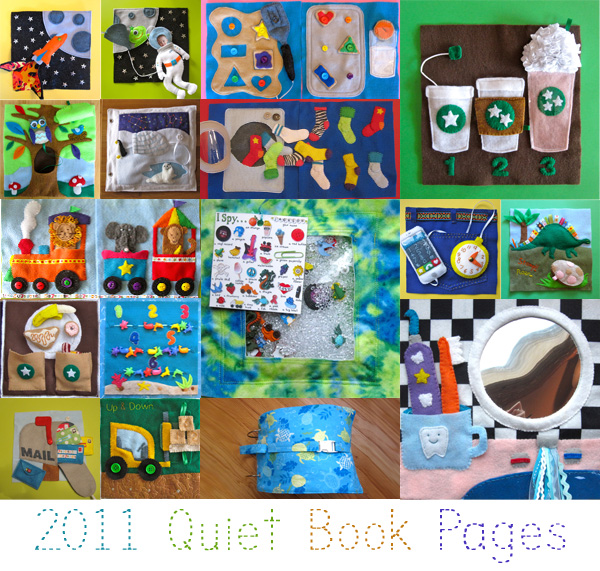 Here is a look back at the quiet book pages I completed in 2011. I didn't start working on them until September, so I'm proud I created 19 pages! A few were created to go together in 2-page spreads. (Number 20 is complete but not posted.)
Click a thumbnail below to visit a post:
Top 5 Most Popular Patterns
Related Tutorials
What People Are Making
Taking Requests!
This year I'm taking requests! Drop by my Facebook page with your suggestions. Page 19 was my first completed request, and I'll be posting a page to match it very soon!
Happy New Year!