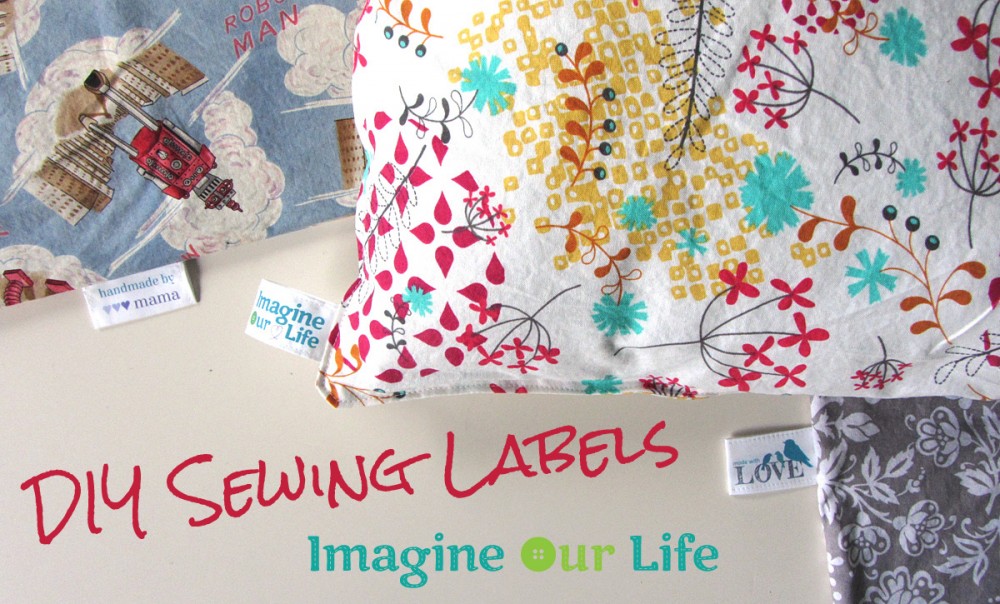 Here is a quick little project you can do to personalize your sewing projects: DIY sewing labels!
Materials
 To create your own sewing labels, you need to start by designing them. I made mine in Illustrator and just used my logo. For side tags, I laid out two logos side by side so they could be folded in the middle. For top tags (like the kind that would be in the neck of a shirt), I just had the design on the top half. If you wanted washing directions (or anything else), you could put it on the other side.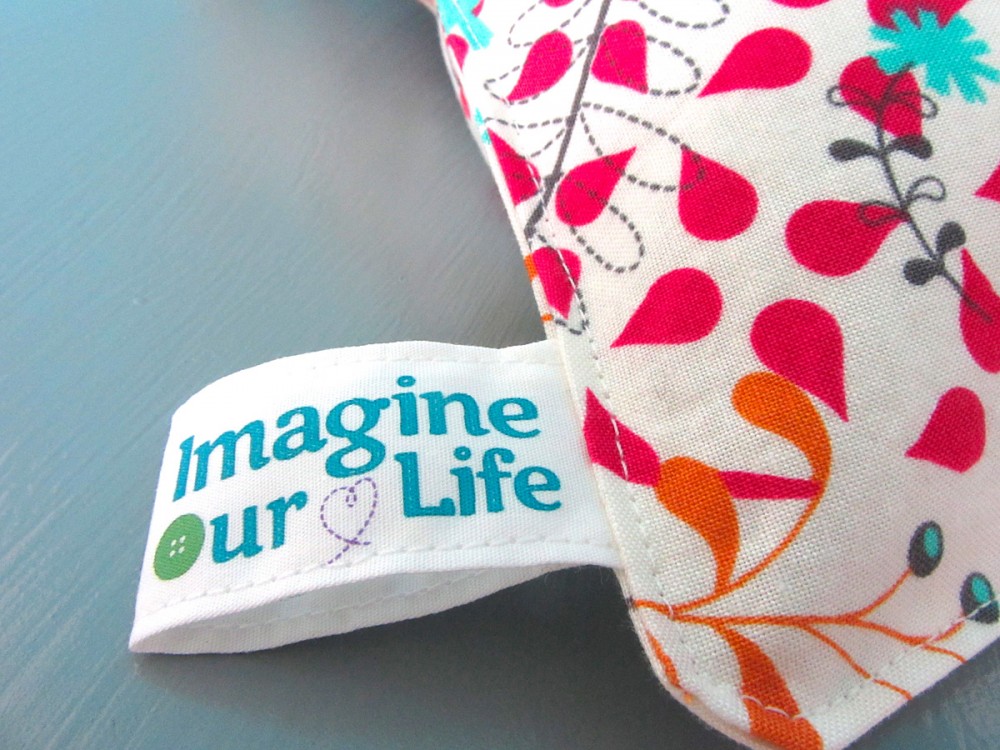 I created a couple of quick Word files to get you started. I included some free designs you can use. If you use the designs I made, you'll need to download two free fonts from Google: Elsie Swash Caps & Crafty Girls. Of course, you can totally do your own thing!

Side Labels
Follow the directions on your printer fabric, then cut out your label, making sure you have enough space to have .25″ extra all around. Iron the label flat. Iron the two long sides towards the back of the label.

On your sewing machine, sew the folded edges, staying very close to the edge. I used my presser foot as a guide. (See the photos.) I sewed around three sides because I didn't want to have to stop and start again. You could even go all the way around if you wanted to.

Iron the seams flat again, then fold the label and press the fold well.
To add your tag to your sewing project, place it between the right sides of the fabric with the non-fold end in your seam.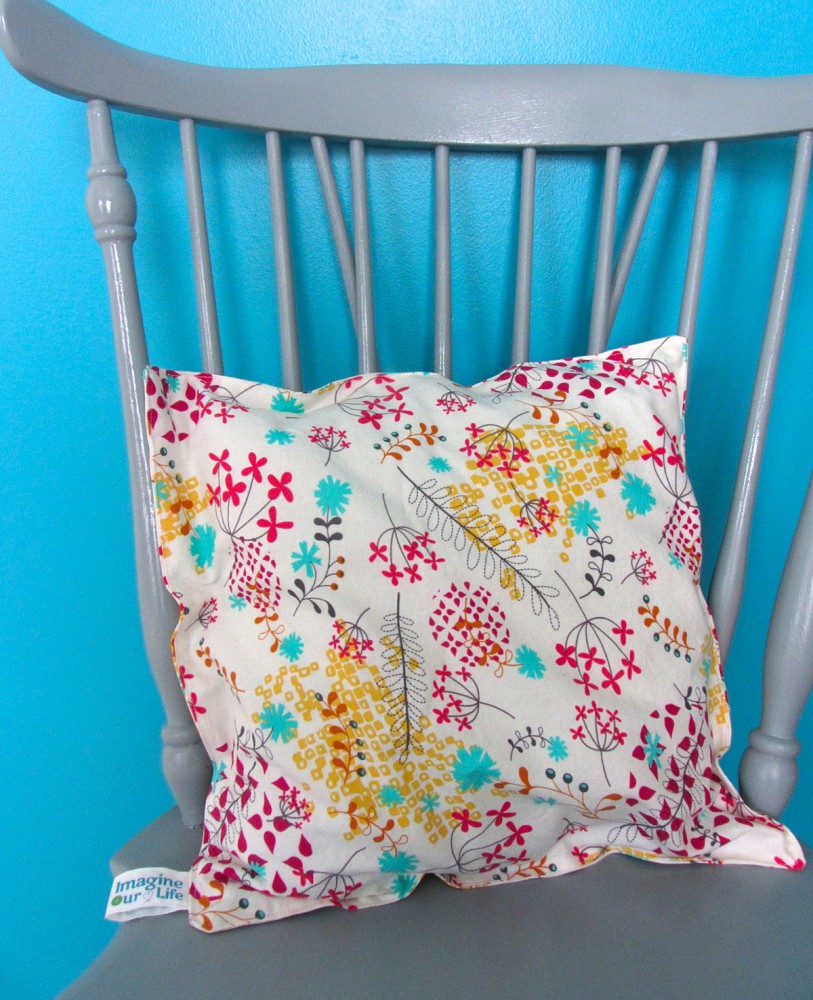 Turn your project right side out and press your seam. I added a top stitch to this quick pillow.

Top Labels
Top labels are made the same way, but the two short sides are the ones you want to fold under.

If you want to be sure your labels don't unravel inside the fold, you could add some Fray Check, or have a larger seam allowance and fold the edges under twice. I didn't bother, though.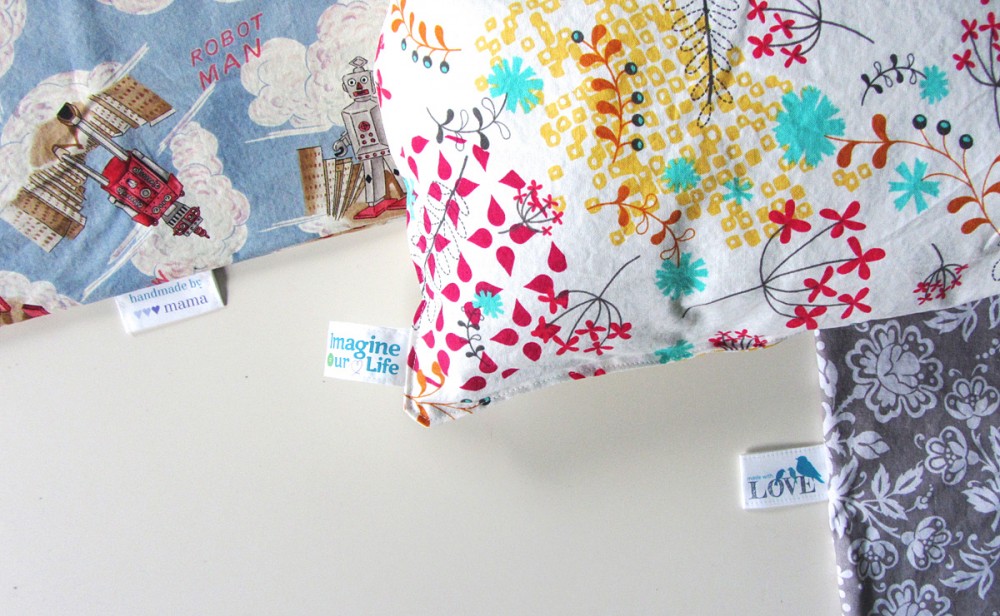 If you make a project with a custom sewing tag, I'd love to see! Tag a photo to me on Instagram @iolstephanie (I can't see it if you are private. Just come comment on one of my photos and I'll follow you.) Or stop by our Facebook page and post a photo!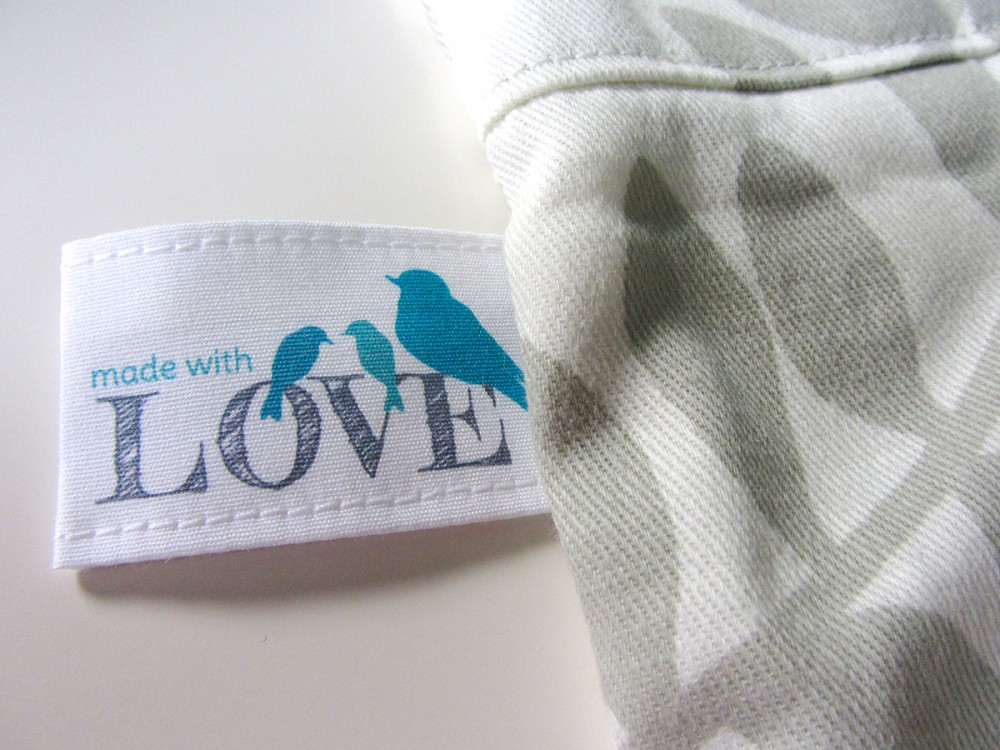 Happy sewing!
Here's a Pinterest – ready photo for your boards! You can find me on Pinterest here.