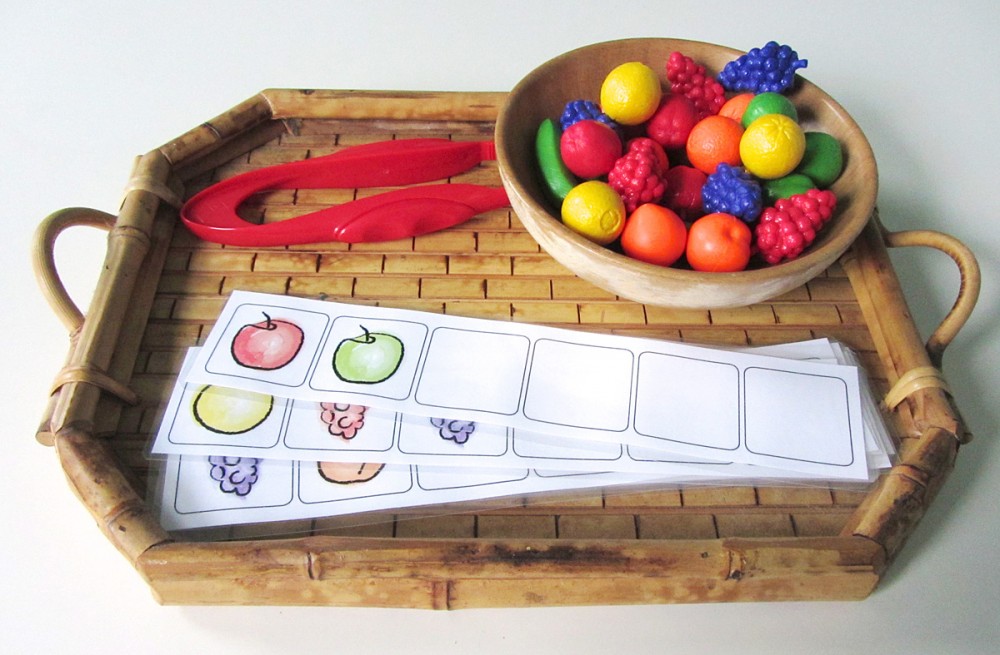 When I switched to Montessori-style homeschool for Jax at the beginning of the summer, Jax's aunt and uncle kindly offered to purchase some educational supplies for him. They chose some items off his wishlist, and chose some others themselves.
One educational toy they sent was Learning Resources Super Sorting Pie
. This little fruit pie has become such a favorite for Jax that we just gave one as a gift at a three-year-old's birthday party! I keep it in our homeschool classroom to keep it separate from our play toys. He is free to take it out and "play" with it along with the school activity trays I set up each week.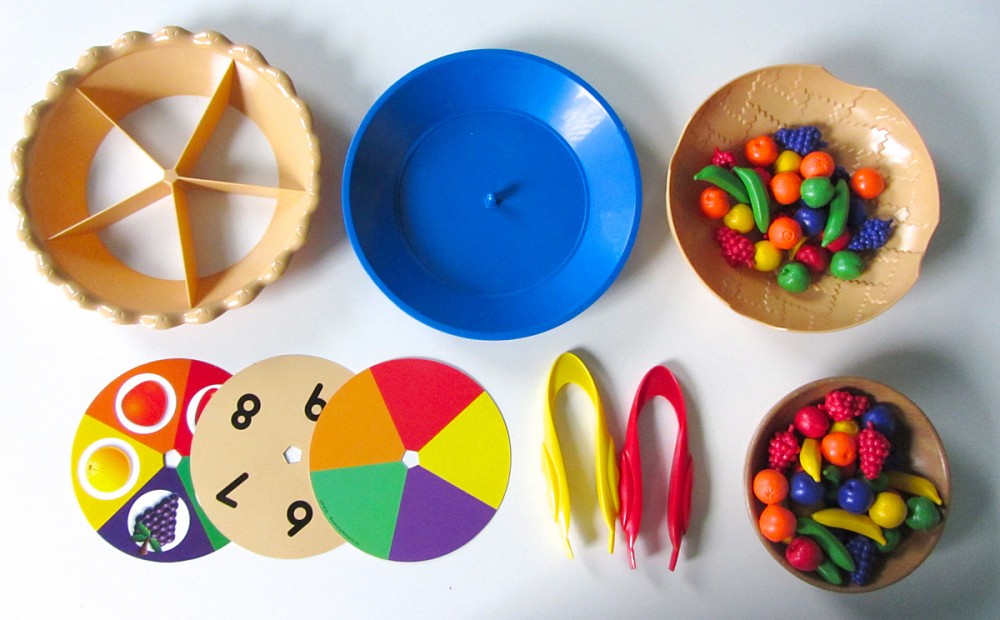 The sorting pie comes with an assortment of little fruits – two color variations of each shape of fruit. The inside is divided into 5ths, and you can pull the dividers out and change between a variety of activity cards to encourage your little one to sort. The set also comes with two plastic tongs to help work on your child's pincher grip. Jax only uses these about 50% of the time that he plays with the set, but I've already seen a huge improvement when he does.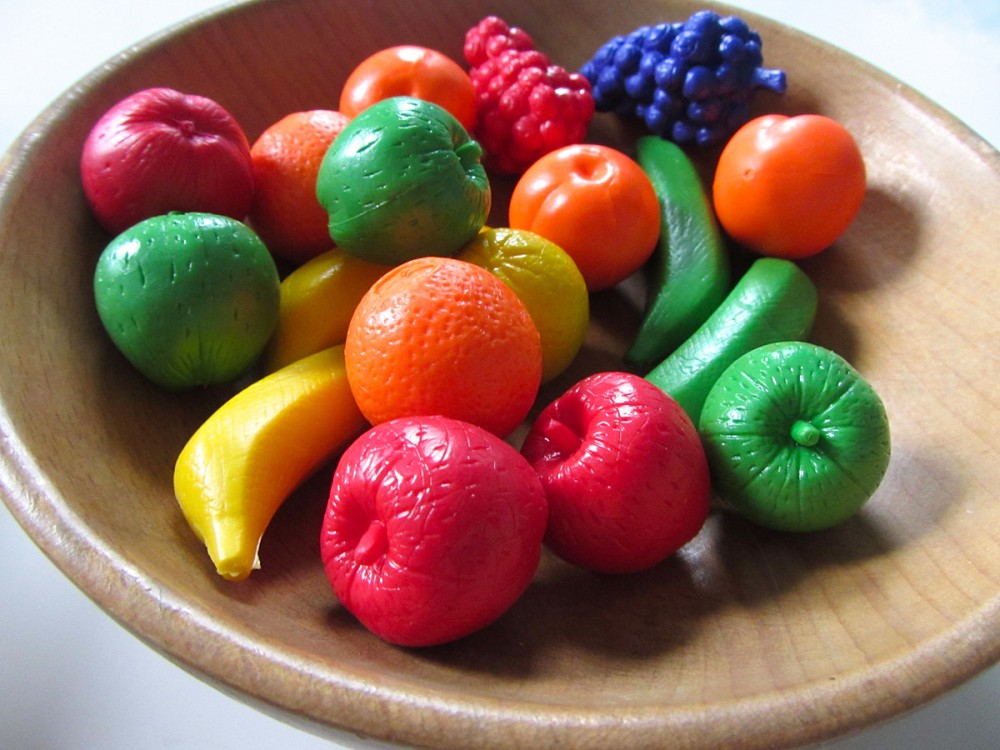 Recently, I wanted to start doing some work with patterning. I didn't want to have to buy new supplies, so the little fruits in our sorting pie seemed perfect. I used Adobe Illustrator to draw each of the fruits, then laid them out into pattern strips of varying difficulty.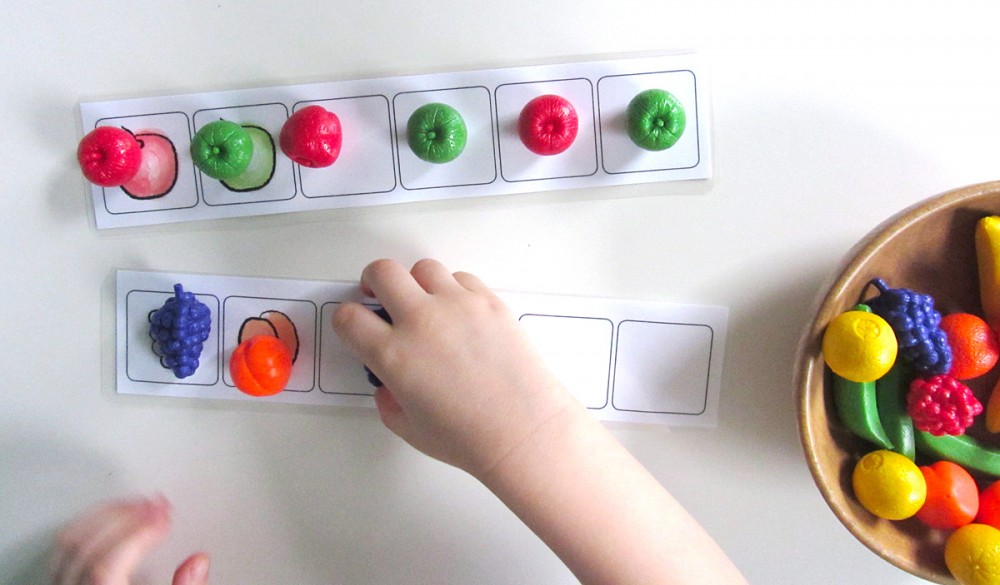 I am sharing these printables with you for free! Here is the pattern printable. If you don't have the Learning Resources Super Sorting Pie
, I have added a sheet with fruits you can print and cut out.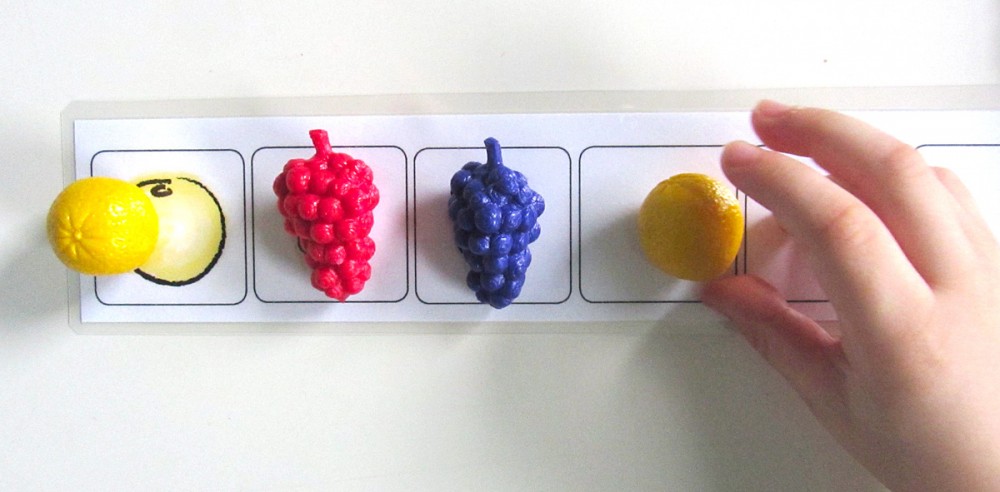 I recommend laminating everything. I have this laminator
and love it! (These are affiliate links, btw. I get a tiny bit of Amazon credit if you purchase it, at no cost to you!)
Jax was super excited to see this tray, and was barely able to wait for me to finish prepping everything! We worked our way through all the patterns, starting with the easiest.
I though he'd struggle with the ones that didn't have a full pattern repeat shown (ie: 1, ?, 3, ?, 2, ?), but he surprised me and had no trouble.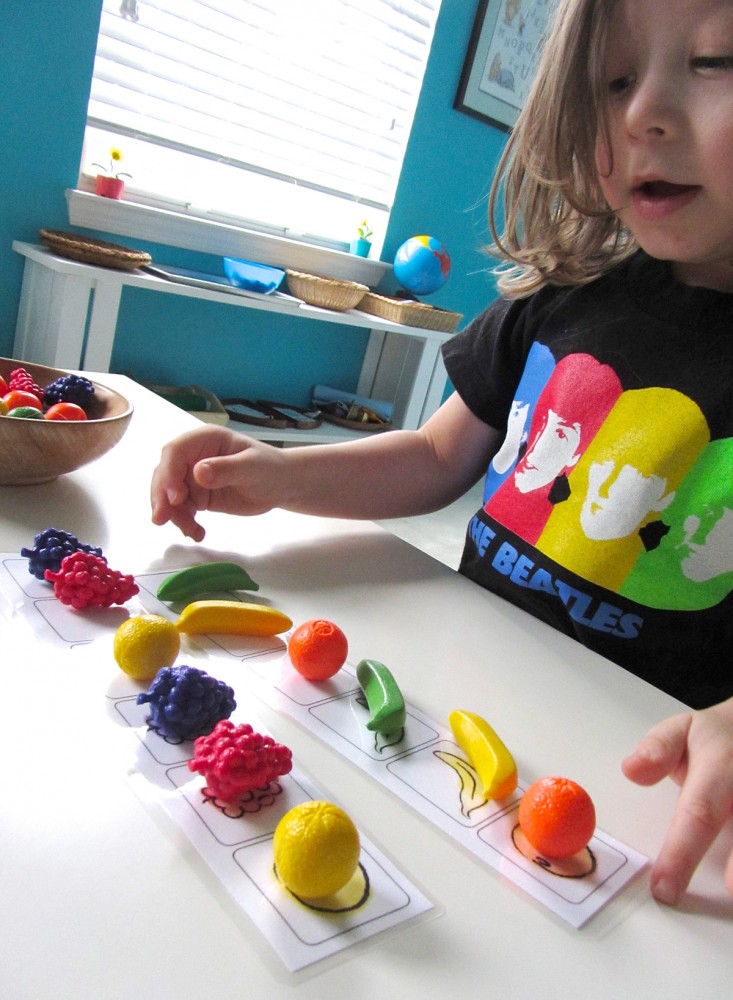 When we got to the two strips that were fully filled in, I extended them with a blank strip. He actually had the hardest time with the really long patterns.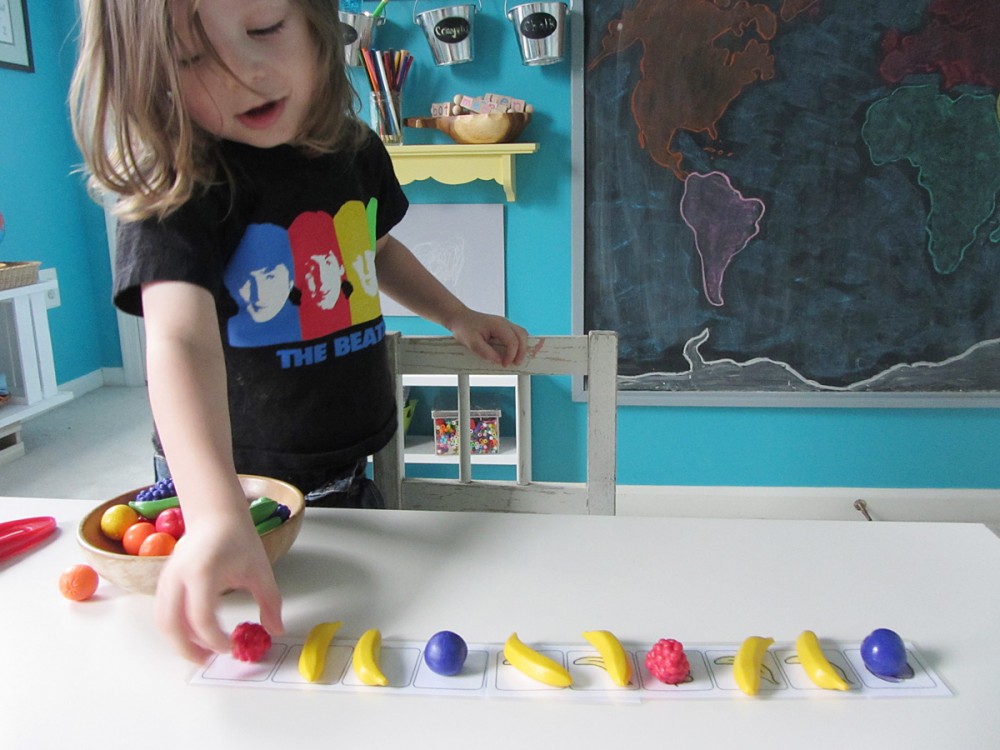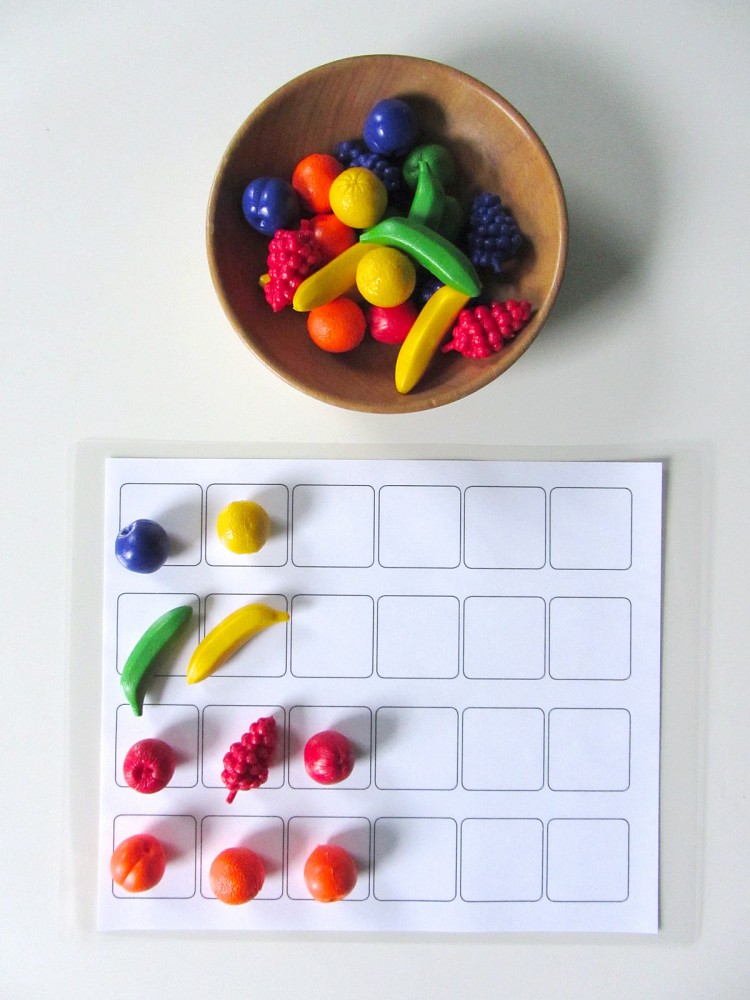 I've also included a blank sheet of patterning squares so you or your child can set up your own custom patterns. I asked Jax to make some patterns, but he just fills the squares randomly at this point. I took a turn and made some patterns for him to complete.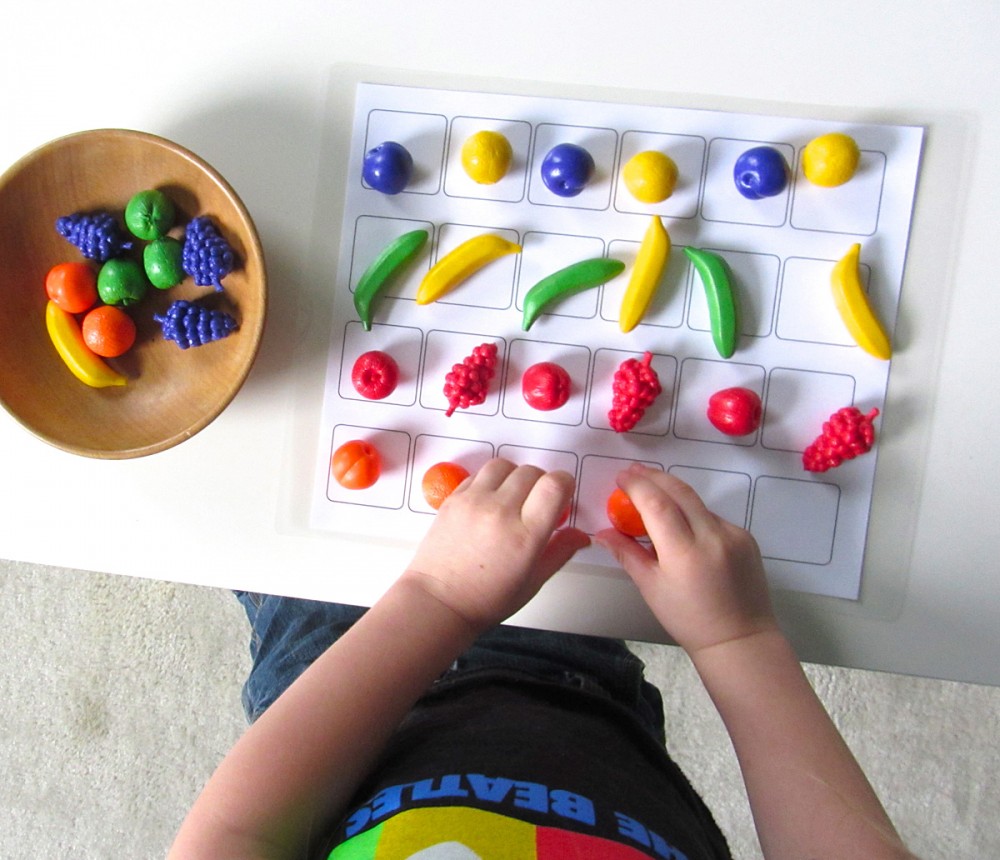 This activity was such a favorite that Jax asked to repeat it again before bedtime!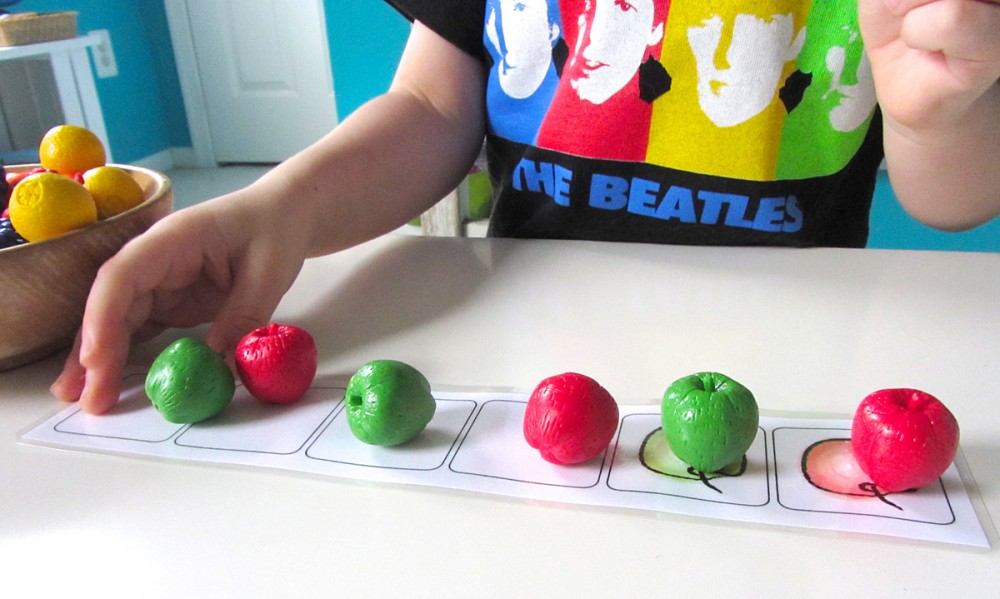 Want to pin it? He's a Pinterest-ready picture! Find me here on Pinterest…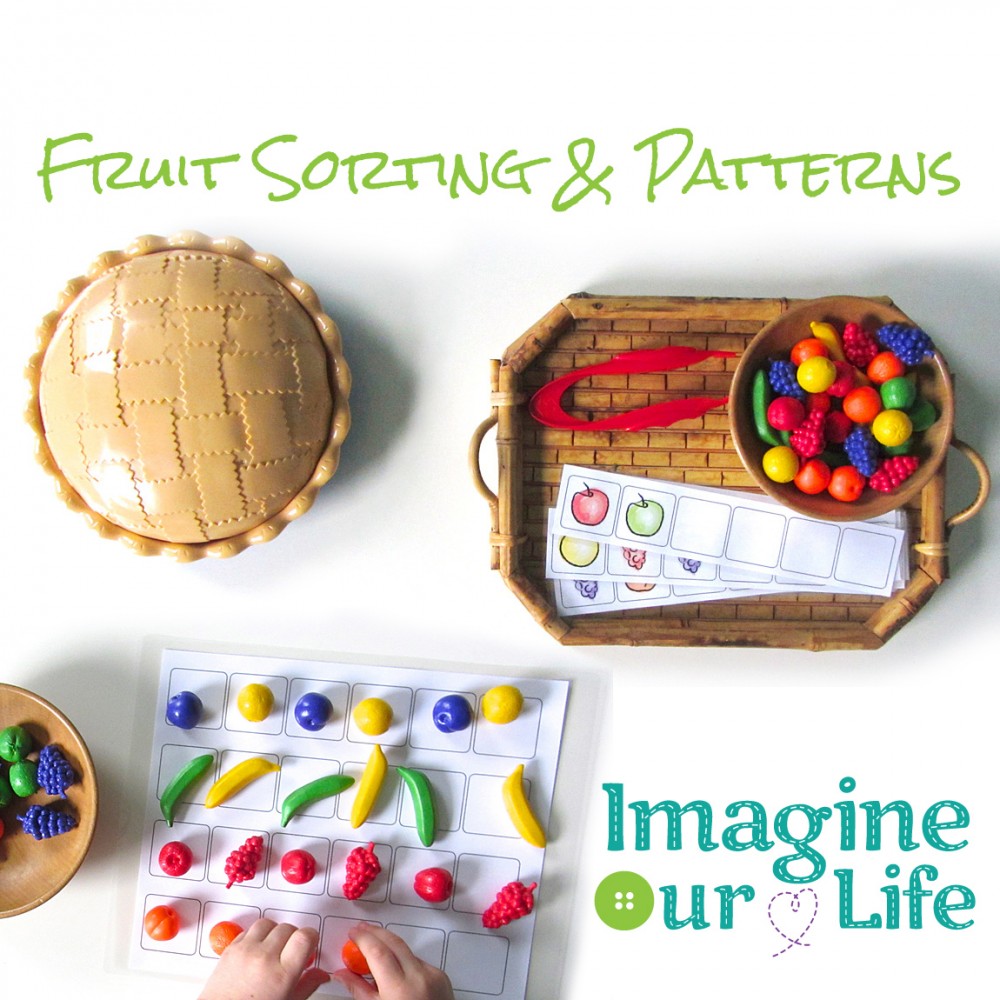 Happy Monday! Please be sure to take a look at all the great Montessori and homeschool ideas on the Montessori Monday linkup!